5 Ways to Avoid Fees while Travelling
by Shawn L Fitzpatrick
Dodging un-anticipated foreign travel fees while exploring international far-flung corners of the globe can be a challenge for seasoned and inexperienced travelers alike. From sky-high ATM and foreign transaction fees to pricey international data roaming plans, it's easy to feel the pinch while traveling abroad. And let's face it: Picking the right no-foreign-transaction-fee card (or an affordable phone plan) is an art of its own. To help you curtail unnecessary charges overseas, we tapped industry professionals to share their best money-saving tips and solutions. Use these tactics to sidestep international fees, stay connected and optimize savings.
1. ASSESS YOUR CURRENT PHONE PLAN (AND DATA USAGE)
Before you commit to an unlimited data plan to stay in touch with colleagues and relatives on the fly, evaluate your current usage and weigh your options. "For comparison, see how much data, texts and voice minutes you use on average at home, and compare the cost of bucket plans that are likely to cover your usage versus what an unlimited plan would cost," advises Bill Menezes, a principal research analyst focusing on mobile services for Gartner, a technology research and advisory company. You may also be able to track your data via an Android or iOS app, he adds, noting it's best to check your data usage every six months or use a calculator available through your phone carrier to evaluate the quantity and cost of typical functions (think: uploading pictures to social media platforms, streaming video, checking emails).
Happily, international roaming plans with U.S. providers aren't as steep as you might think. "For example, T-Mobile overall is cheapest with domestic plans that include no-additional-fee international voice roaming for $0.20 per minute and unlimited roaming data. But outside of Mexico and Canada, the data is only at 2G speeds, which are OK for email and simple web access, but not much good for uploading a video to Facebook or doing a FaceTime chat," he says. Conversely, AT&T offers 4G roaming in 100-plus countries, Menezes explains, "but its basic roaming plan costs $40 to get 200 MB of data, unlimited texting, access to AT&T partner Wi-Fi hot spots plus voice calls at $1.00 per minute in most countries." Your best bet is to evaluate your carrier's international plan options and assess your usage needs to secure the best pricing.
A variety of popular plans also offer limited-time passes for international roaming and the option to temporarily switch your domestic plan. AT&T, for example, offers a day pass available for $10 for international roaming, helping you avoid penalties for each call or text message if you're traveling internationally for a 24-hour period.
For an outside-the-box option, don't overlook Google's Project Fi. "Its standard service includes, for no extra fee, $0.20 per minute voice in most countries, unlimited texting and $10/GB data at up to 4G speeds, if the local network supports it," Menezes says. Plus, the service is compatible with popular domestic carriers T-Mobile and Sprint. (Please check your provider for updated international rates).
2. STAY LOCAL
If you're planning to use your own phone abroad but you don't want to pay roaming fees, consider purchasing a prepaid SIM card, Menezes advises. "Local SIM cards typically will provide the lowest cost for voice, texting and data connectivity in a foreign location, compared with a roaming plan," he explains. You can easily pick up prepaid cards in convenience stores, grocery shops and cellular retailers once you arrive, he adds. Conduct research in advance to pinpoint the carrier that offers the best coverage in your desired location, and familiarize yourself with how to buy and activate a SIM card, he adds, emphasizing that they're simple to set up on your device and always cheaper than using a roaming service. To use a SIM card, you must unlock your device, essentially enabling your phone to receive coverage from another network. Check with your provider to see if unlocking your phone is free – or if it will come with a fee.
3. CHOOSE YOUR WI-FI CONNECTION CAREFULLY
Logging onto a free public Wi-Fi network at a nearby cafe, hotel or airport terminal may seem tempting, but it's critical to exercise caution to prevent your personal information from falling into the wrong hands. Free public Wi-Fi hot spots can be insecure, creating an environment ripe for hackers trying to access personal details, like your credit card information, Menezes says. Aside from searching for Wi-Fi options, if you're a World Elite Mastercard holder, you can take advantage of free Wi-Fi access provided by Boingo Wi-Fi for Mastercard, which allows you to connect to a secure VPN network at hot spots across the globe, or you can utilize the JiWire WiFi Finder app to "help you find free Wi-Fi wherever you are, even when you're offline" says Gabe Saglie, senior editor at Travelzoo. Jason Cochran, editor-in-chief of Frommer's, also recommends switching your phone to airplane mode to dodge unnecessary fees. After all, you can't control incoming calls or texts, and "the most innocuous surprises come with a phone," he explains. Instead, he recommends checking voice messages when you can rely on Wi-Fi in known safe spot like Starbucks outposts overseas. "Stick to name brands," he adds, highlighting WhatsApp and Skype as ideal resources that utilize your internet connectivity rather than your provider's voice calling plan.
4. CARRY THE RIGHT CARD
The best way to avoid high transaction charges is simple: Choose a card that doesn't impose a fee, Cochran says. A number of credit cards don't require an extra fee for international transactions, including the Capital One Venture Rewards Credit Card and the Chase Sapphire Preferred Card, he explains. Read the fine print and familiarize yourself with the rewards cards that waive such fees. Saglie also recommends searching for a card that will enable you to collect loyalty points toward dining out and future travel, in addition to other benefits.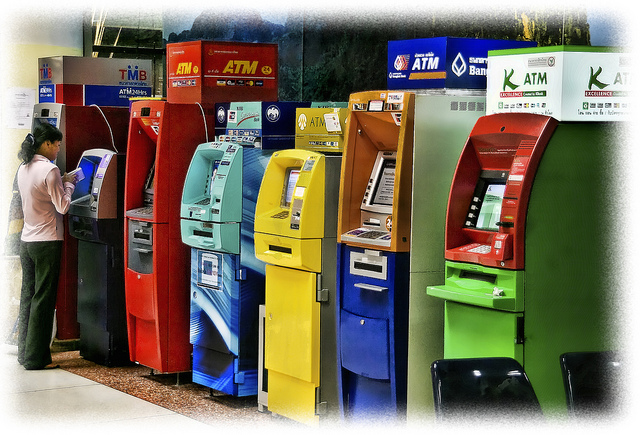 5. AVOID CONVERSION FEES AT ATMS
Before using an ATM abroad, consider whether you'll be slapped with a steep foreign conversion fee (an ATM fee typically ranging from $2 to $5) for each transaction. "Go with your bank," Cochran says, emphasizing the importance of checking if your bank has partners overseas that allow account holders to make free withdrawals. For example, Charles Schwab Bank does not impose a fee for using an ATM abroad and allows account holders to receive a reimbursement for using the ATM, Cochran explains. Meanwhile, Capital One 360 allows you to withdraw money without paying a conversion or flat ATM fee. In short: Check your bank's policy before your trip to avoid sticker shock.
"Do not go where the path leads, travel instead where there is no path and leave a trail."   @wbbrjp
LastMinuteFlight.com / Phone  213 387-4345 / 3407 W 6th Street, Los Angeles CA