A Night in Dublin's Guinness Brewery
by Shawn L Fitzpatrick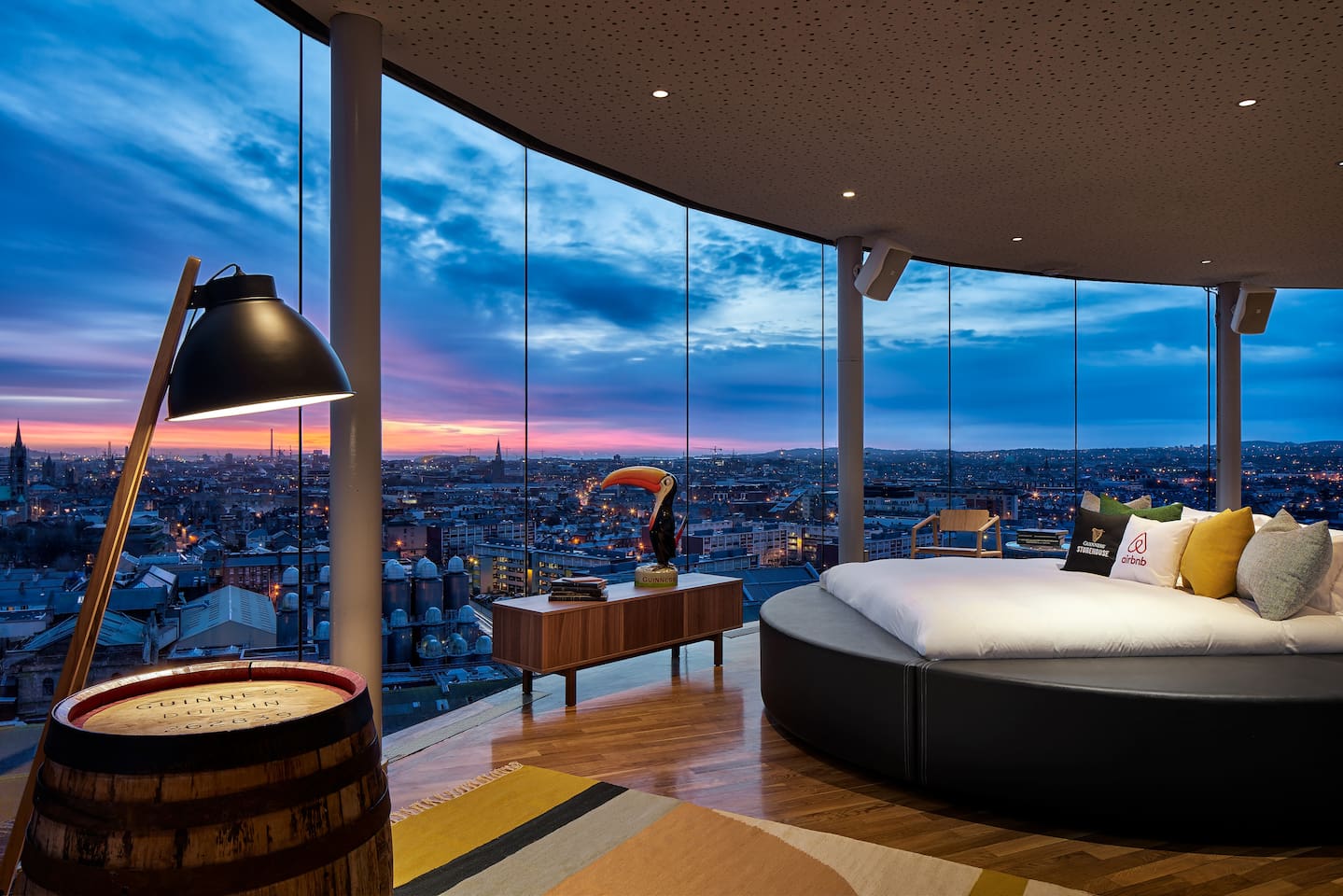 Some lucky beer fans got the chance to be the first to spend the night at the famed Guinness Brewery.  Airbnb teamed up with the Guinness Storehouse in Dublin, Ireland, and gave some lucky beer fans the chance to spend the night in the famous brewery. Through the "Night At" competition, one traveler and a friend was able to sleep in the brewery's top floor situated Gravity Bar, where they were treated to 360-degree views over Dublin's skyline.
The Gravity Bar was temporarily transformed into an expansive loft apartment that included a pint-shaped bed, a pool table, a life-sized Jenga, original Guinness artifacts from the Guinness archives, a Guinness tasting section with a private butler and a giant telescope to catch up-close views of the stars at night.
Streetlights across much of Ireland's capital were switched off one night so its citizens could make the most of the otherworldly glow of the aurora borealis dancing in the sky above them. The brewery's beer specialist, Domhnall Marnell, greeted the winner on arrival before a behind-the-scenes tour of the St. James's Gate Brewery, which has been for the last 250 years the production site of the Guinness Brewery since 1759.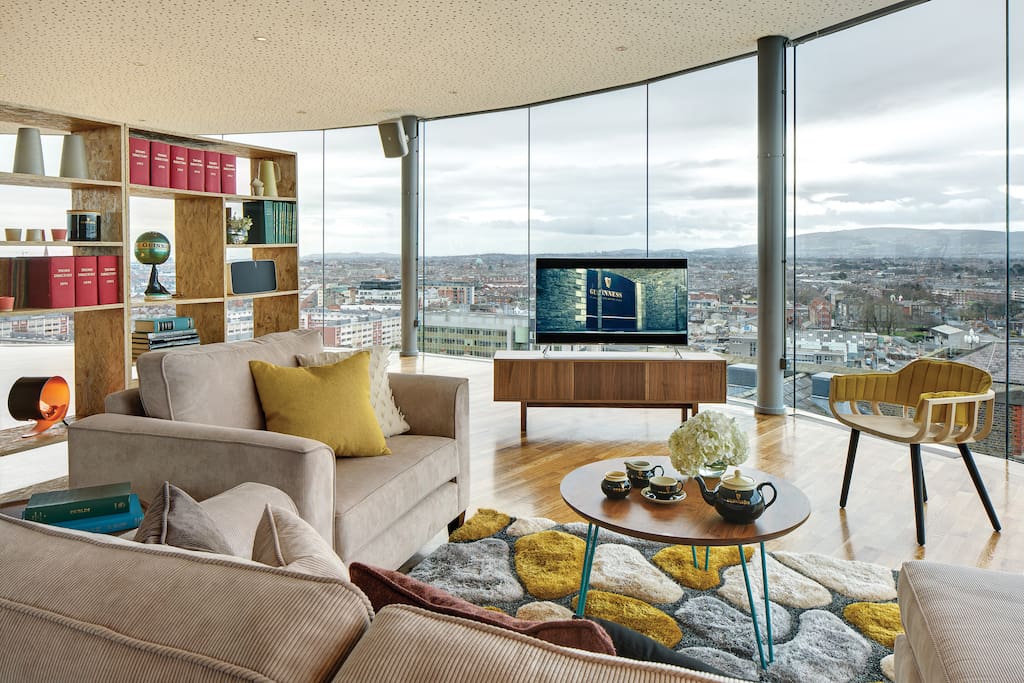 "The lucky winner got the chance to step into our founder's shoes and was given the keys to a legacy experience that is filled with hundreds of years of history," Paul Carty, managing director of the Guinness Storehouse, said in their press release.
To win the nights stay, countless applicants had to apply and explain what made them the world's biggest Guinness Beer fans – do take note that the application period is now long closed. The unparalleled experience included a one-on-one session with Guinness Beer Brewer Peter Simpson, who taught the winner how to make their own Guinness brew, after enjoying a full Irish breakfast. The lucky beer fan enjoyed a six-course dining experience that included oysters, grilled scallops, smoked salmon, beef fillet with Guinness jus and more.
"Do not go where the path leads, travel instead where there is no path and leave a trail."   @wbbrjp
LastMinuteFlight.com / Phone  213 387-4345 / 3407 W 6th Street, Los Angeles CA