Eleven Car-Free Cities to Explore
by John Webber / SLF
Ditch the rental car and get ready to explore some of the most Instagram worthy car free cities in the world. Some of the world's most popular cities are facing a manmade crisis: cars are wreaking havoc, snarling streets and contributing to increased air pollution. And while cities like London, Paris and Seoul are doing everything from banning diesels to making streets more pedestrian walking friendly, there are other places where there simply are no cars.
Car-free cities come in many forms. Some are historic city centers that have banned cars in an effort to fight pollution and increase tourism. Other cities are car-free because of necessity; the narrow streets of Fes-al-Bali, Morocco make driving impossible. Still other places are rural, out-of-the-way villages with small populations and a reliance on boats, donkeys and bicycles.
And of course there are the canal cities – Venice immediately comes to mind; where water is a way of life. But whether residents travel by gondola or horse-drawn carriage, these towns offer a change of pace from the whirling engines and constant traffic of other big cities.
Here are 11 Car-Free Cities that will make you want to book a plane ticket and visit right now:

Ghent, Belgium
As Belgium's second largest car-free area, the city center of Ghent did away with cars in 1996 in an effort to tackle persistent traffic jams and declining air quality. Encompassing about 86 acres of land, the car-free area opened up new possibilities for cycling infrastructure, public transportation and made the city much more pleasant for tourists and residents alike.
Lamu, Kenya
Listed as an UNESCO World Heritage site and the oldest and best-preserved Swahili settlement in East Africa, Lamu is a car-free island in Kenya. Only pedestrian, bicycle and donkey traffic is permitted on the narrow streets. The architecture – a blend of Swahili, Arabic, Persian, Indian and European building styles – of the Old Town Lamu is also stunning.

Fire Island, New York
Located on the outer barrier islands that parallel Long Island New York, Fire Island is one of the few car-free places in the United States. The island boasts 26 miles of coastline, a lighthouse and is a no-traffic paradise; the only way to get around is by foot, bike or golf cart. It is also an epicenter of interesting modern architecture which you can tour and during the summer months comes alive with numerous LGBTQ+ beach parties.

Hydra Island, Greece
There are no motorized vehicles – except for trash trucks – on Hydra, part of the Saronic Islands in Greece. Residents and visitors arrive from the mainland by hydrofoil or boat, and once on the island it's easiest to walk or travel by water taxi or donkey. The lack of car traffic means that it's easy to enjoy Hydra's picturesque white-walled and red-tiled buildings, to say nothing of the sea views.
Fes el Bali, Morocco
The Medina – the medieval streets – of Fes-al-Bali, Morocco (another UNESCO World Heritage site) is one of the largest contiguous car-free urban areas in the world. Narrow alleyways and streets are completely inaccessible by car, so most people get around by foot, donkey or cart traffic. The 9,400 winding streets are also full of shops, stalls, mosques, schools and cart merchants.

La Cumbrecita, Argentina
This tiny alpine-inspired village located in Argentina's Córdoba Province has no paved roads and instead requires all transportation by foot. It's considered the first pedestrian town in the country, and it's Bavarian-style houses are downright Instagrammable.

Venice, Italy
Probably the most famous car-free city in the world, Venetians travel around their city either by walking or boating. Comprising 118 islands in a lagoon that's only 50 feet at its deepest, Venice captivates visitors with its 416 bridges, 177 canals and brightly colored buildings.

Halibut Cove, Alaska
In Halibut Cove, car free really means car free. This community located in Kachemak Bay State Park has no roads and instead people get around on foot, or by skiff, ATV or seaplane. It is a perfect basecamp to see Alaska's glaciers, mountains, and wildlife, and most of the buildings sit on stilts or float on docks.

Giethoorn, the Netherlands
Often called the "Dutch Venice," Giethoorn is a northeastern town in Holland where boat-filled waterways, paths and bicycle trails are everywhere. This road-free village is famous for its thatched-roof, 18th-century farmhouses – almost all complemented by gorgeous flowers – and the town's 170 small wooden bridges. Visitors usually rent a boat and spend an afternoon cruising the canals, then grab an early dinner at a waterside cafe.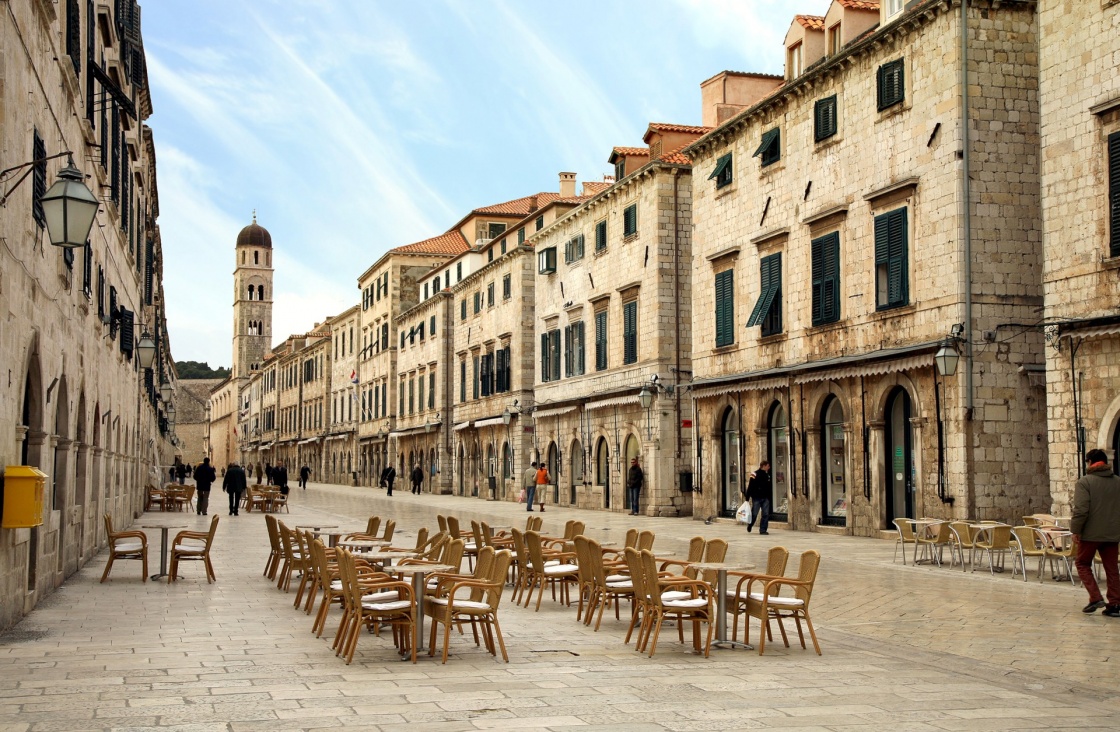 The Old Town of Dubrovnik, Croatia
Outside the historic walls of Old Town Dubrovnik you'll find plenty of cars, but inside this UNESCO World Heritage Site is a pedestrian oasis where motorized vehicles are prohibited. Known as the "Pearl of the Adriatic," Dubrovnik boasts an eclectic blend of Gothic, Renaissance and Baroque churches, and gorgeous red-tiled roofs that look simply magnificent at sunset.
Island of Sark, Channel Islands
The only motors on this island – found off the coast of France – belong to the tractors, as the people on Sark Island use bikes, horses and carts to get around. Even the island ambulance is hooked to a tractor. A 50-minute boat trip from Guernsey is the easiest access, and the island is also a designated Dark Sky Community, making it a perfect place for stargazing.
"Do not go where the path leads, travel instead where there is no path and leave a trail."    @wbbrjp
LastMinuteFlight.com / Phone  213 387-4345 / 3407 W 6th Street #516, Los Angeles CA