Airline Staff in Designer Uniforms
by John Webber
Airlines are Outfitting their employee staff in Designer Uniforms
One of the biggest shows at Honolulu Fashion week didn't come from a prestigious designer or a celebrity launching their own line. It wasn't even from a local up-and-comer trying to make it to the big leagues. Rather, it was from a giant corporation in the hospitality industry: Hawaiian Airlines.
The company decided it was ready for a re-branding, so it commissioned a local Hawaiian designer, Sig Zane, to create new uniforms for its 5,000 front-facing staff members. The idea is that as soon as passengers interact with one of these employees, they will be able to get a feel for what the company is all about from the clothing.
During the afternoon show airline employees — not professional models — paraded the new collection down the runway. Every item of clothing contained great symbolism. Lehua blossoms and bamboo stamps, native plants used in hula ceremonies, were printed on shirts, ties, and linings. All of the items had various shades of purple and blue, meant to represent the stunning Pacific Ocean and the clear sky. The name of the collection is Kū Mākou, which means "Together We Stand." As the show opened, employees sang a traditional chant that inspired the name. These uniforms will be rolled out at the end of 2017, and only then will every passenger see them. But the fashion show and the project send a strong message: This brand cares about much more than airplanes.
"Because all we do is fly to and from the state of Hawaii, everything we do should reflect a sense of this place and its culture," said Alex De Silva, Senior Specialist for External Communications at the airline. "We want to give our guests an engaging, authentic experience from the moment they get on our airplanes."
Uniforms used to be an afterthought, something a company gave its staff because it had to clothe them, not because there was any marketing benefit. But now players in the hospitality industry are using them to enhance their brands and better serve their customers. They're employing fashion designers, some big names and some emerging ones, to get these articles of clothing perfect. United Airlines in 2011 asked designer Cynthia Rowley to update their uniforms and recently Christian Lacroix was tasked to design Shanghai based airline China Eastern's uniforms.
Chinese carrier Hainan Airlines collaborated with designer Laurence Xu to debut its new uniforms at Paris Couture Week Fall/Winter 2017 recently. Hainan's updated outfits combine classical Eastern style – namely the Cheongsam, a traditional Chinese dress – with Western aesthetics as an allusion to traditional service with a nod to a global future.
For Hawaiian Airlines, it was important that their uniforms communicated stories about the culture and traditions of the state. "Even if the guest doesn't know that this uniform was inspired by a certain chant that has a certain meaning, I think they will still see it in the coherence of the collection," said De Silva.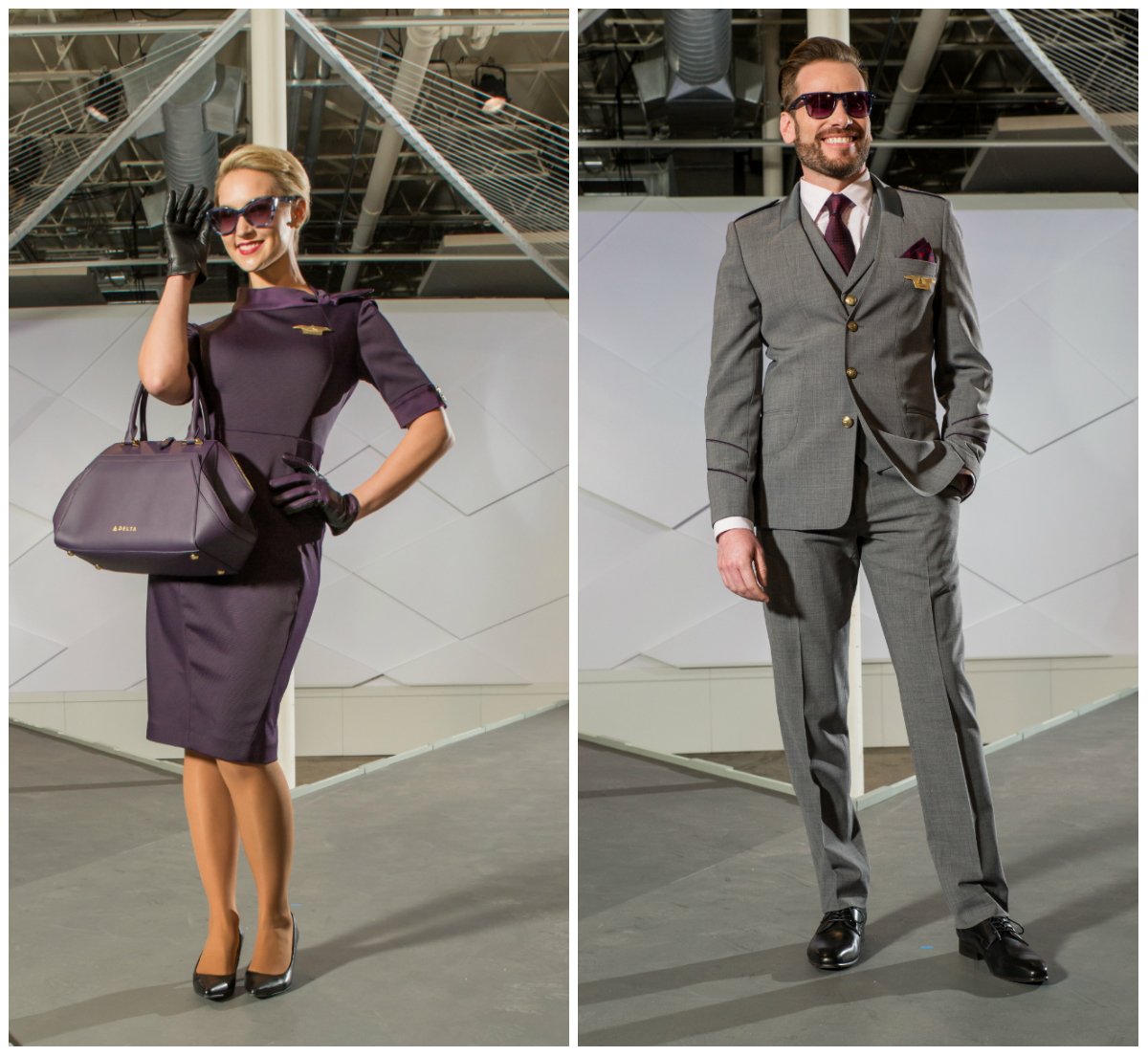 Other airlines want to convey the fact that they are modern and chic – in October 2016 Delta unveiled new uniforms designed by Zac Posen that are said to be an antidote to the frumpy styles of the past.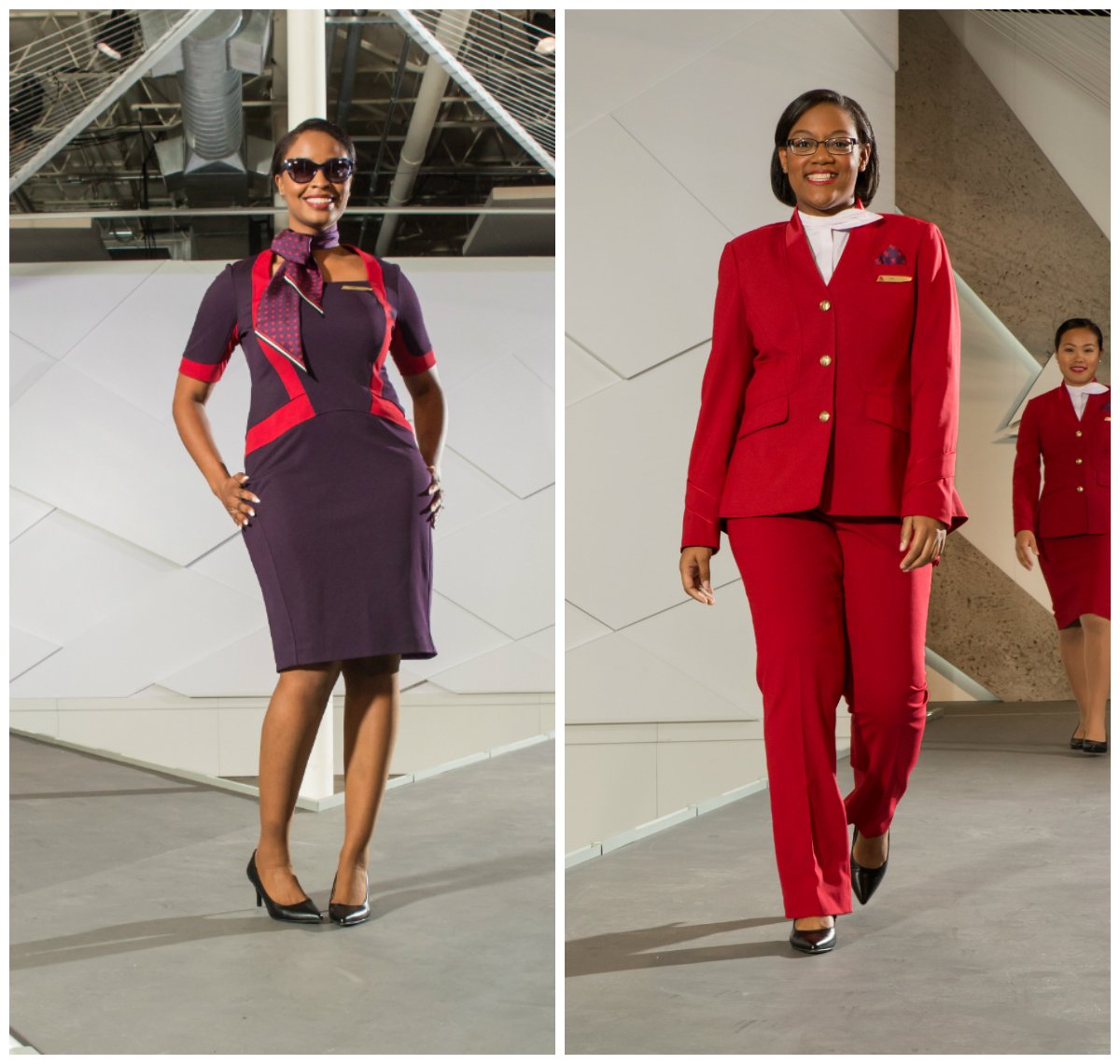 Zac Posen changed their color from blue to "passport plum" and made them form-fitting and flexible.
While on the other side of the Pacific – Martin Grant, an Australian designer who has clothed celebrities from Cate Blanchett to Tilda Swinton; created new uniforms for his country's airline, Qantas Air. He went for fun, neon pink and red color blocks on his Qantas patterns.
"Do not go where the path leads, travel instead where there is no path and leave a trail."   @wbbrjp
LastMinuteFlight.com / Phone  213 387-4345 / 3407 W 6th Street, Los Angeles CA