Hometown: Los Angeles Guide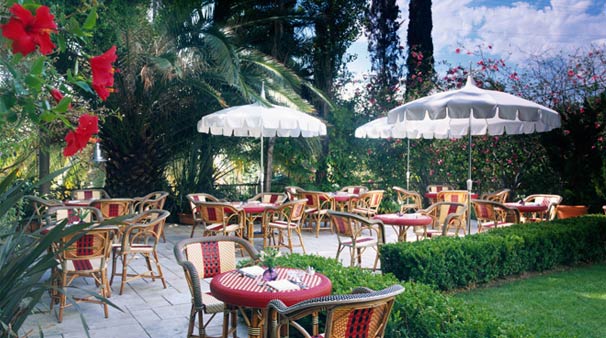 Rosetta Getty: A Guide to her Los Angeles
Fashion designer and Hollywood Hills resident Rosetta Getty shares her picks for dining and sightseeing in L.A., including the terrace at Chateau Marmont (perfect for a pot of mint tea) and brunch at Malibu Farm (order the quinoa oatmeal with coconut milk).
What neighborhood do you live in and how long have you lived there? I was born in L.A. and have lived in the Hollywood Hills for over twenty years.
Where do you put up friends visiting town? I'll put them up at Sunset Tower (8358 Sunset Boulevard, West Hollywood).
Where is the best place to find your hometown's signature dish? I'm not quite sure L.A. has a signature dish—the city is more about having great food and an even greater variety. Some of my favorites are Chosun Galbee for Korean (3330 W. Olympic Blvd.; 323-734-3330), Escuela Taqueria for Mexican (7615 Beverly Blvd.; 323-932-6178), Shibucho for Japanese (3114 Beverly Blvd.; 213-387-8498) and the Nice Guy for Pizza (401 N. La Cienega Blvd.; 310-360-9500).
What is your favorite restaurant to take visitors? I love to take people to Bestia for dinner. It's in a very cool neighborhood downtown and they have the best Italian food in L.A (2121 E. 7th Pl.; 213-514-5724).
Where can you find the best cocktails? Beer list? Wine list? I'm not someone who drinks, but I enjoy having a pot of mint tea on the terrace at Chateau Marmont (8221 Sunset Blvd.; 323-656-1010).
Where would you choose to splurge on a night out? I think Tower Bar (in the Sunset Tower Hotel) is great for a night out and well worth the splurge (8358 Sunset Blvd; 323-848-6677).
What is your go-to after-hours bar? I don't usually go to bars for after-hours; instead I like to entertain at my home. I always like to have sweets. A favorite is the chocolate pomegranate from Diane Krön Chocolatier (9606 Santa Monica Blvd.; 310-248-2626).
What's the best way to spend a Saturday afternoon in town? Saturday afternoons are best spent visiting galleries and museums with the kids. Regen Projects (6750 Santa Monica Blvd.; 310-276-5424) and LACMA are a few of our favorites (5905 Wilshire Blvd.; 323-857-6000).
What is your Sunday morning routine in your neighborhood? I love spending Sunday mornings curled up with the kids at home reading the paper, while my husband Balthazar (Getty) DJs for us.
Where is the best brunch? My favorite place to go for brunch is to Malibu Farm. It's at the end of this long pier off the PCH. I always have the quinoa oatmeal that's made with coconut milk (23000 Pacific Coast Hwy.; 310-456-1112).
Where do you go for the perfect cup of coffee? I go to Alfred on Melrose Place for the perfect macchiato (8428 Melrose Place A; 323-944-0811).
What's your favorite view in town (that tourists might not know about)? I think the Getty Center has the best 360-degree views of the city (1200 Getty Center Dr.; 310-440-7300).
What's your favorite path or trail to follow on a walk? Runyon Canyon is my favorite trail in L.A.; luckily I live above the park so it's easy to get to.
What are your favorite offbeat cultural attractions? When I was growing up I was very into skateboarding. It's nostalgic for me to visit Venice Beach and watch the skaters.
What's your favorite shop or boutique? My favorite shop is Arcana—I can spend all day there going through the stacks of books (8675 Washington Blvd.; 310-458-1499).
What's the best-kept local secret? Grand Central Market was a best-kept secret but not for much longer, I don't think (317 S. Broadway; 213-624-2378).
"Do not go where the path leads, travel instead where there is no path and leave a trail."
CIRPAC Travel / Phone  213 387-4345 / 3407 W 6th Street, Los Angeles CA