Japan's Irreplaceable Meiji Era Hotels
by John Webber
Fans of modern Japanese luxury accommodations can thank Emperor Meiji for the experience. In 1868, he decided to westernize Japan, setting up institutions that democratized experience. The result? European-style hotels combined with the "omotenashi" of Japan, a culture mash up that changed the hospitality game.
Few of the original hotels survive from that era, due to both the Kanto earthquake of 1923 and the wartime bombings in the 1940s, but two classics exist – and are both worth a visit.
Hotel Chinzanso
An interesting survivor of the Meiji era is Hotel Chinzanso. Located on land so beautiful it was known as Tsubakiyama—Mountain of Camellias—it came into the hands of Field Marshall and Prime Minister Aritomo Yamagata in the 1800s. Yamagata-san was instrumental in preserving the gardens, which made the property valuable, and now despite its location in busy, central Tokyo, a bucolic environment exists around it.
Chinzanso is old school and new school—modern amenities as well as traditional activities such as Japanese language lessons, the tea ceremony, and kimono fitting, Western-style rooms, and a visible reminder of Japanese reverence for nature.
Remarkably, the hotel's gardens are its claim to fame. Tokyo is of course a vibrant, ultra-modern city with a literal buzz, day and night, which makes New York City seem provincial. Chinzanso took Western architecture and surrounded it with the essence of Japan.
Imperial Hotel
Certainly the most famous hotel in Japan, and not just for being the country's first luxe, western property, is the Imperial. Opened in 1890, the property faces the palace and Hibiya Park, and is by far the best example of a seamless marriage of East and West.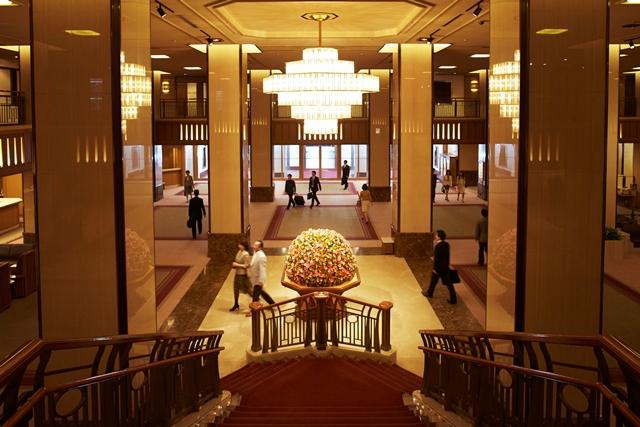 In 1923, the Imperial unveiled renovations that were designed by Frank Lloyd Wright, which include its sumptuous lobby, bar and lounge, and rooms. Unfortunately, the day of the opening coincided with the aforementioned Kanto Earthquake. Wright had developed supports that were specifically meant to withstand earthquakes, but no doubt it put a damper on things.
And while original art deco designs of Wright were demolished from 1968-1970, as they were crumbling, the lobby is a replica, the Imperial bar is filled with Meiji and Taishō era (1912-1926) memorabilia, and there is even a very plush Frank Lloyd Wright suite where purportedly a famous pizza king from the American Midwest stays exclusively when he is in Tokyo.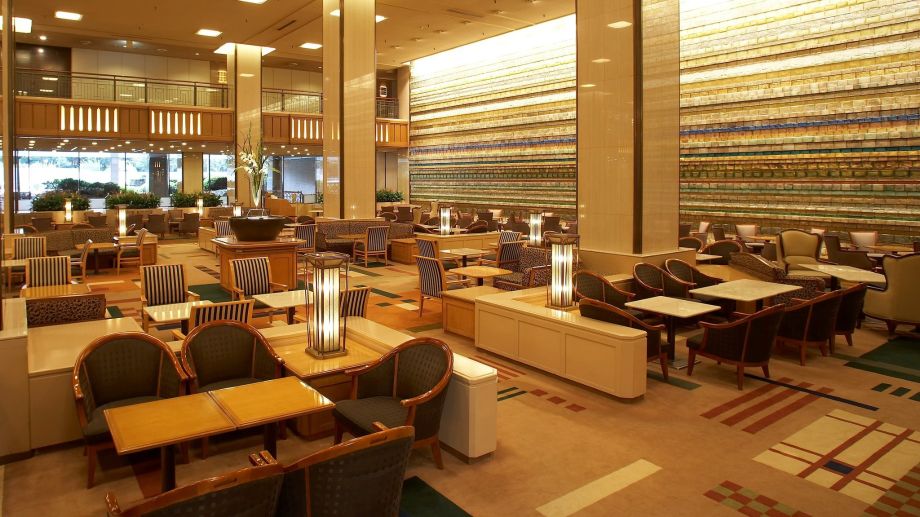 What makes the Imperial unique is the overlay of West on East: The interior design is decidedly Western, but on executive floors, kimono-clad staff provide butler service, staff is quiet and anticipatory throughout, and bows and respect are in the foreground of service.    @wbbrjp
More Meiji-Era Architecture
Meiji Jingu – For those keen on seeing more Meiji-era architecture, hop on a train to Meiji Mura in Inuyama, near Nagoya in Aichi prefecture. This wonderful open-air architectural museum has over sixty Meiji buildings brought from all over Japan. You can see, for example, the reconstructed Imperial Hotel lobby by Frank Lloyd Wright, the Shinagawa lighthouse, and the Saint Francis Xavier cathedral.
"Do not go where the path leads, travel instead where there is no path and leave a trail."
LastMinuteFlight.com / Phone  213 387-4345 / 3407 W 6th Street, Los Angeles CA