LAX's new Virgin Atlantic Lounge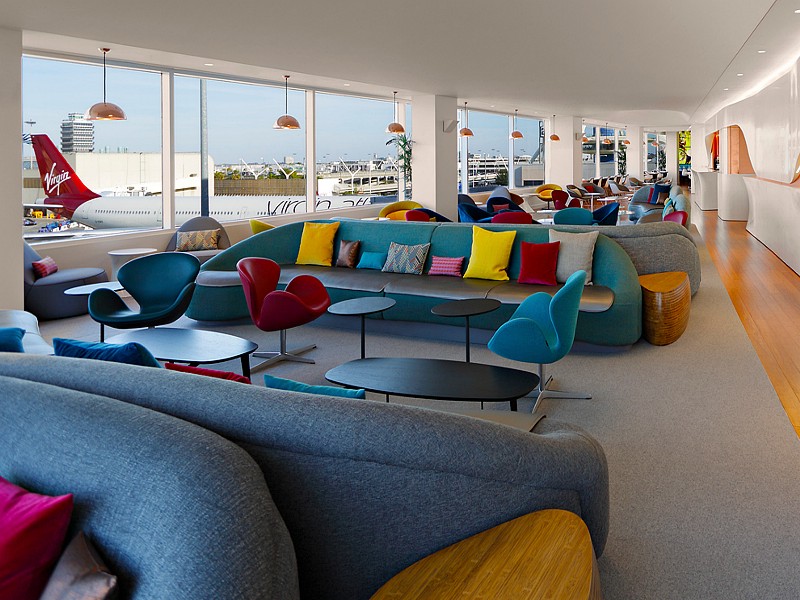 For its freshly pressed clubhouse at Los Angeles International Airport, Virgin Atlantic has called upon classically California themes: an apothecary-style bar peddling fresh-squeezed juices, a menu of "clean, healthy" dishes by L.A.'s Hinoki & the Bird, and golden design elements inspired by the sunshine and landscapes of the region.
In all, Virgin Atlantic, whose clubhouse at New York's JFK airport is something of a favorite for frequent transatlantic fliers, poured almost $4 million into the 4,000-square-foot space, calling once again on Slade Architecture, the firm responsible for Virgin's lounges at JFK and Newark Liberty International.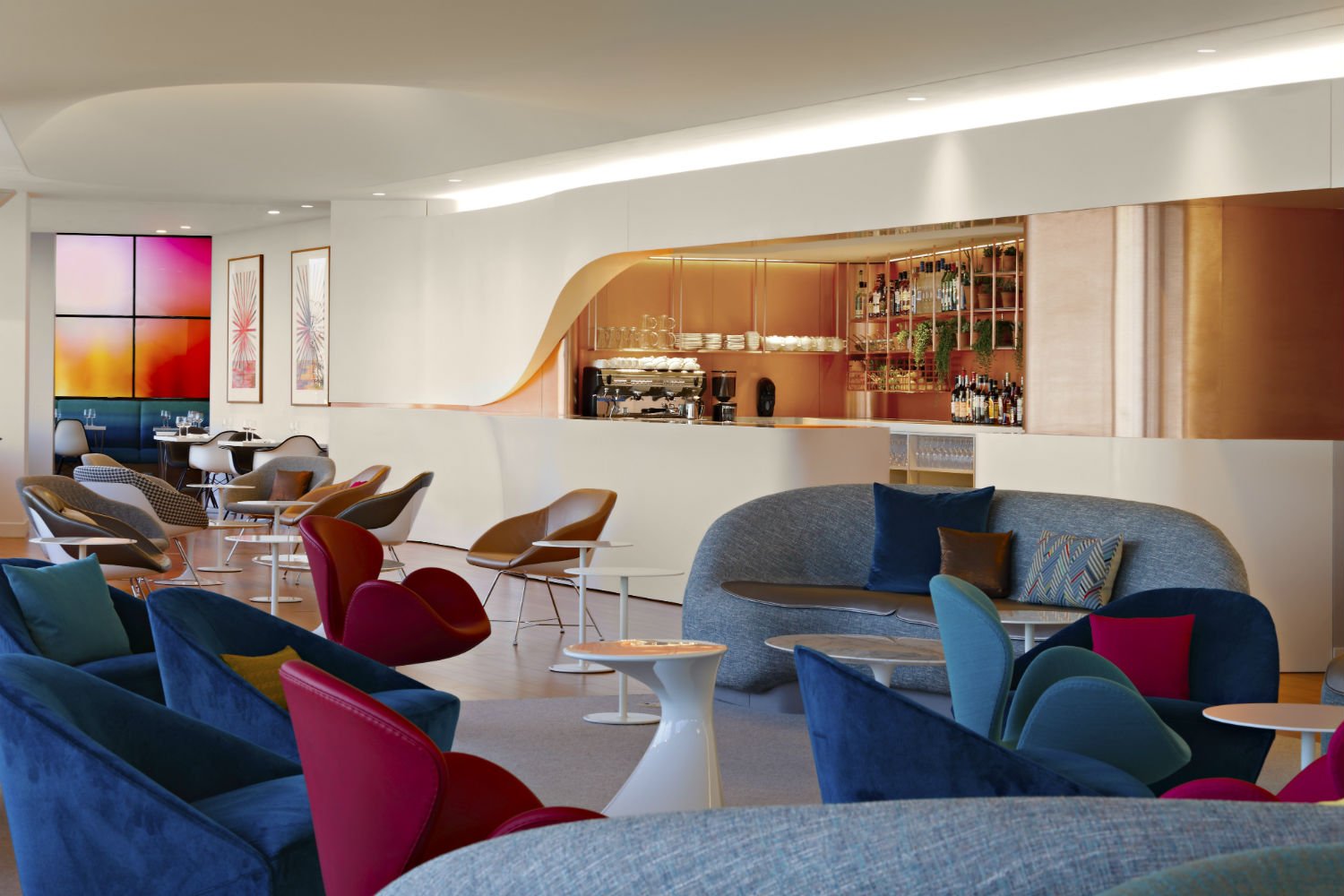 The clubhouse, meant to be "demonstrate our continued commitment to the Los Angeles market," according to executive Chris Rossi, boasts original art from California and British artists and custom furniture inspired by curved, low-slung pieces popular in 1950s and '60s Southern California.     @wbbrjp
Speedy Wi-Fi is practically a given for airline lounges, but views of the Hollywood sign? That's a pretty special touch. Well played, Virgin Atlantic.
Amy Schellenbaum is the digital editor at Travel + Leisure
"Do not go where the path leads, travel instead where there is no path and leave a trail."
CIRPAC Travel / Phone  213 387-4345 / 3407 W 6th Street, Los Angeles CA