Selfie Station on New Virgin Atlantic Dreamliners
by Hugo Martin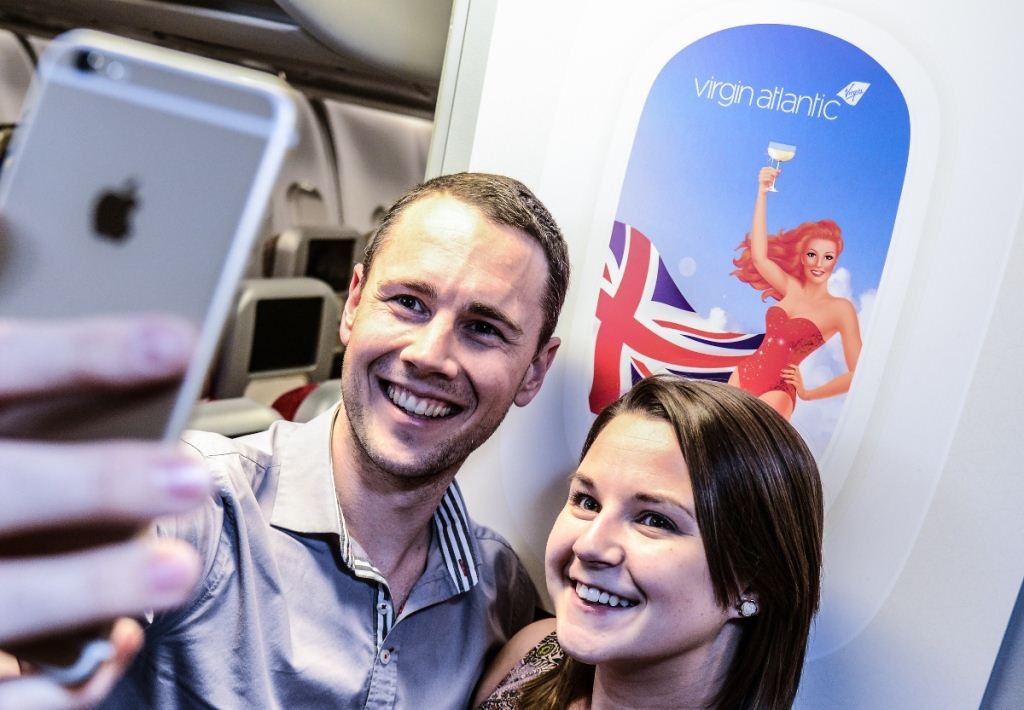 Virgin Atlantic Boeing 787 Dreamliner comes with a place for Selfies
Virgin Atlantic last week launched its inaugural flight between Los Angeles and London on a Boeing 787 Dreamliner. The plane is chock-full of passenger amenities, including windows that dim with the touch of a button, a bar near the upper-class section and a wall of shelves near the middle of the plane that is stocked with free snacks and drinks.
A feature that won't be found on most other planes is an area in the back of the 787 for shooting selfies.
As a backdrop for the selfie pictures, the airline has mounted on a cabin partition a poster of the airline's "flying lady," an image that appears near the nose of each Virgin Atlantic plane.
In the selfie area, passengers can shoot a selfie in front of the poster and upload it to Facebook without having to pay for onboard Wi-Fi. The airline has even promoted a hashtag: #skyhighselfie.
"Do not go where the path leads, travel instead where there is no path and leave a trail."
CIRPAC Travel / Phone  213 387-4345 / 3407 W 6th Street, Los Angeles CA