The Best in Private Jet Travel
The top private jet companies – with 2,500 charter operators to choose from, here are the ones to know and what to know about them. The private jet industry has exploded of late with a seemingly limitless number of ways to fly. Between the plethora of private-jet charters, operators, and brokers, and new options for fractional ownership and the ability to book a single seat on a shared plane, it's practically impossible to keep track of all the possibilities, and the differences each option offers.
So, we have done the hard work for you. Here is what you need to know about the Best Private Jet operators in the travel game right now.
Services: Mainly fractional ownership; also leasing and jet cards
Differentiating Factor: Remains at the forefront of the industry it pioneered by having the world's largest private-jet fleet
Fleet: Owns 700 aircraft
Price: 25 jet-card hours on a light jet starts at $170,000.
Booking Notice Required: Four hours for domestic travel (58 percent of members schedule a week in advance); 48 hours for international trips
Big, Cool Friend: Warren Buffett, who became a member in 1995; his company Berkshire Hathaway bought NetJets in 1998.
PERKS: Chef José Andrés provides custom dishes for flights from Washington, D.C.; individual 866 phone numbers are assigned to each member.
Services: Mainly charter; also aircraft sales and jet cards
Differentiating Factor: Super-high-end service, right down to jet beds outfitted with the same linens that clients favor at home
Fleet: Charters more than 10,000 aircraft
Price: $4,000 to $4,750 per hour on a midsize jet like the Cessna Citation X; $7,000 to $10,000 per hour on a heavy jet like the Challenger 605
Booking Notice Required: Four hours
Making Magic Happen: A Miami flier wanted in-flight food from Rao's in New York, so V2 flew the meal via private plane to meet the client's aircraft before departure.
Service: Membership-based pay-as-you-go charter (as opposed to a jet card)
Differentiating Factor: Founder Kenny Dichter was a cofounder of Marquis Jet, which gave rise to the jet card.
Fleet: Owns 54 turboprop Beechcraft King Air 350i and 15 midsize Citation Excel/ XLS aircraft
Price: $17,500 one-time initiation and $8,500 annual dues beginning in the second year; fixed hourly rates for flight hours (starting at $3,950)
Booking Notice Required: 24 hours
VistaJet
Launch Date: 2004
Services: Membership-based jet-card programs and on-demand charters
Differentiating Factor: Last year, the U.S. for the first time became the European-based company's top market in terms of hours flown and destinations served.
Fleet: Owns 70 ultra-long-range Bombardier Globals and super-midsize Challengers
Price: The average cost per year ranges from $1.4 million to $1.9 million (for around 120 hours), depending on aircraft type.
Booking Notice Required: 24 hours
Employee Bona Fides: Pilots are "snow airport certified," meaning they can access destinations such as Samedan, Switzerland and Chambéry, France.
Perks: Planes come with a library curated by Heywood Hill, the London bookshop.
XOJET
Launch Date: 2006
Service: Membership-based on-demand charter
Differentiating Factor: While the company has its own planes, it will also charter jets, unlike most operators.
Fleet: Owns 41 super-midsize Challenger 300s and long-range Citation Xs; brokers 1,000 planes in all categories
Price: $200,000 deposit with $8,500 fixed hourly rate
Booking Notice Required: 12 hours
BIGGEST FLY-IN EVENTS: The Masters, Super Bowl and Art Basel
Services: Scheduled flights and access to empty-leg flights (otherwise empty return flights that another passenger has booked only one way)
Differentiating Factor: Unlimited free flights with membership
Fleet: More than 800 carrier partners with 4,000 aircraft in all categories
Price: $15,000 annual fee
Booking Notice Required: Six hours
Big, Cool Friend: Jay Z is an investor.
Fine Print: On scheduled flights over three hours, clients can't book a return until they've landed; on empty legs, the aircraft can be pulled anytime before departure, leaving fliers without a plane.

Delta Private Jets
Launch Date: 1984
Services: A subsidiary of Delta Air Lines that offers jet cards and on-demand charters; introduced upgrades for SkyMiles members last year
Differentiating Factor: The ability to transport commercial fliers to their final destination in a business jet
Fleet: 70-plus aircraft
Price: 2.5 million Delta SkyMiles for a $25,000 jet card; upgrades for commercial fliers for $300 to $800
Booking Notice Required: Ten hours
Trend Watch: Since Delta Private Jets launched, companies have acquired fleets (Lufthansa) or partnered with charter companies (Etihad and Victor) to retain their premium customers.
DON'T CALL IT PRIVATE
Single-seat booking on private jets has spurred two companies to carve out short-hop niches. The cheapest way to fly private to Nantucket or the Hamptons?
Via New York–based Blade, which got its start in 2014 by offering charter helicopters and seaplanes from cities such as Boston and New York to summer haunts. Though Blade is not explicitly private – its routes are flown on a 60-seat Bombardier CRJ jet that is outfitted for 16 passengers. Using the Blade app, clients can purchase a seat on a flight starting at $495.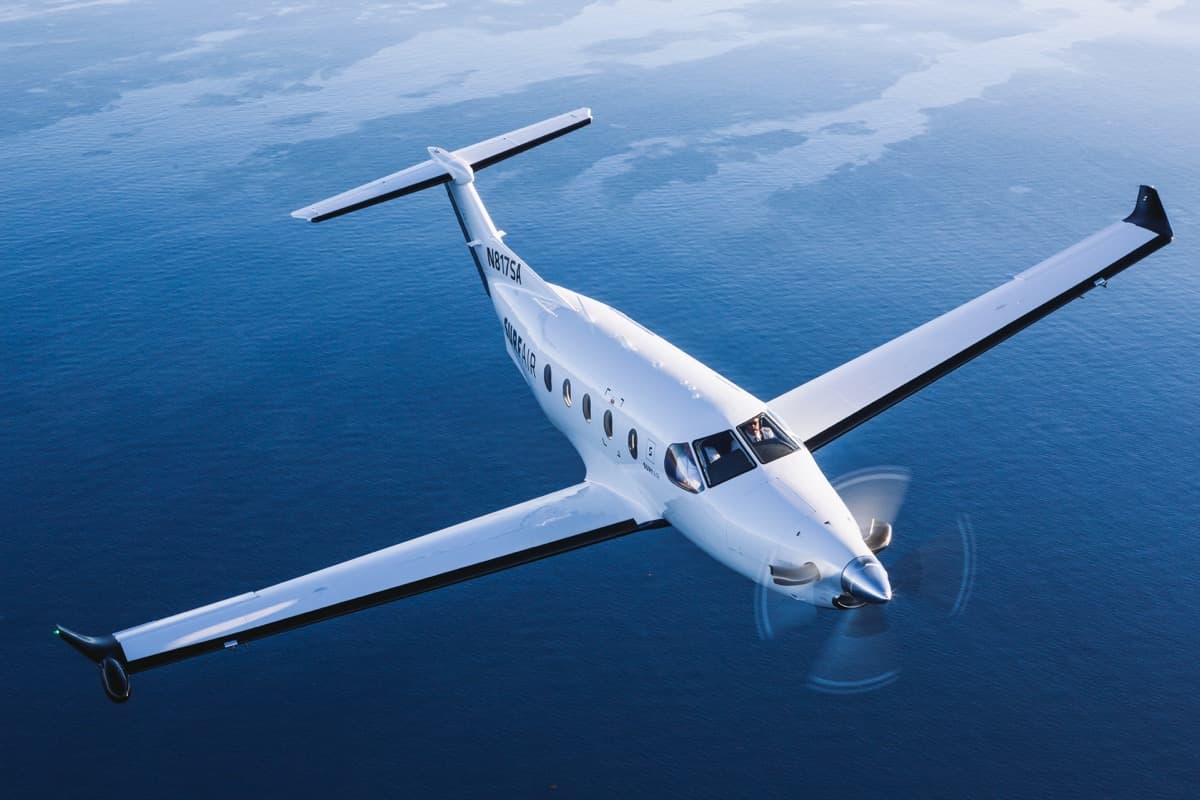 Meanwhile, Surf Air, which launched in 2013, targets California business fliers. For a $1,000 sign-up fee and $1,950 a month, fliers can book two seats at a time as often as they like for routes between 12 California locales, including Lake Tahoe and Napa Valley. "Last year, we had 11 percent of our members conduct business or consummate a business deal with people they met through Surf Air," says CEO Jeff Potter, who credits the company's success to creating a country club atmosphere. Surf Air started operating in Europe in 2017.
* Please contact companies directly for up to date rates and/or revised rules of reservation
"Do not go where the path leads, travel instead where there is no path and leave a trail." @wbbrjp
LastMinuteFlight.com / Phone 213 387-4345 / 3407 W 6th Street Suite 516, Los Angeles CA