The New Broad Museum in Los Angeles
A First Look: The Broad Museum by John Lopez
A walk through L.A.'s new shrine to Contemporary Art.
Like many of L.A.'s loftiest ambitions, the new Broad Museum started as a parking lot. Rising from an odd parcel hidden below Grand Avenue, the city's latest bold architectural statement resembles a hunk of white coral rippling in the reflected light of its iconic neighbor, Frank Gehry's Walt Disney Concert Hall. As of September 2015, Eli and Edythe Broad's latest bequest to their adopted city opened its doors to unveil a prized collection that they hope will refashion Los Angeles as a contemporary-art capital.
Located downtown on Bunker Hill, the Broad is, at the least, a key ligament for an area perennially dreamed of as a cultural acropolis. Nestled among Walt Disney Concert Hall, the Colburn Conservatory, and the Museum of Contemporary Art (MoCA)—and down the street from the midcentury Music Center—the Broad strives to break a trend of disjointed institutions that convey a sense of patchwork aspirations. As the L.A. Times architecture critic Christopher Hawthorne points out, "there's a long history of buildings that are more interesting architecturally than urbanistically…Just filling in that one piece has had a dramatic effect." Designed by Diller Scofidio + Renfro, the firm behind New York's beloved High Line, it brings to L.A.'s revitalized downtown a public plaza, a crosswalk to MoCA, and a connection to a future subway stop.
As you approach the new museum, the difference between the Broad and L.A.'s other high-minded institutions becomes readily apparent. Its distinctive glass-fiber-reinforced-concrete "veil" is raised at two corners, drawing visitors off the street into a cavernous, open lobby, with the museum's second floor cantilevered 45 feet above. There you'll be greeted by roaming helpers with mobile devices—à la Apple Store—instead of ticket desks. "The building kind of wants to suck you in," explains lead architect Elizabeth Diller. "The lobby as contiguous surface, the sidewalk coming in from all sides and corners—those were all very conscious gestures to invite the public in and make it more urban." Of course, the most inviting gesture of the Broad is easily appreciated: General admission will be free.
The Broad's nearly 2,000 pieces demand repeat viewing, even for those familiar with the holdings. "The Broads have spent decades building an astounding collection," says Scott Rothkopf, curator of New York's Whitney Museum of American Art. "I think people tend to associate their holdings with icons like Jeff Koons's Rabbit or Jasper Johns's Flag. But what's remarkable is how many artists they've collected in great depth, including more than 100 Cindy Sherman photographs."
Broad Foundation director Joanne Heyler estimates the Broads acquire new works at a rate of roughly 50 a year—or
one a week—and there are
reports that they're picking 
up the pace. The building
 serves the dual function of
 permanently housing the 
Broads' collection, with 
21,000 square feet of storage, and providing a space 
tailor-made to show it off. The showpiece is the third
 floor's 35,000-square-foot 
column-free gallery, with 
walls that can be moved and 
reconfigured as pieces are 
rotated on display. Deeply 
recessed skylights—318 of
 them—will bathe the works 
in diffuse all-natural light that gradually gives
way to artificial lighting as the sun sets. Back
 on the first floor is a smaller 15,000-square-foot gallery that will initially provide in-depth looks at specific aspects of the collection and, eventually, rotating shows.
Heyler has programmed the inaugural exhibition, relishing her chance to show off a collection she's helped the Broads build for almost 30 years. "Their approach has been institutional in scale but very personal in feeling," Heyler explains, taking a break from prepping the show in the museum's second-floor offices. "What I'm trying to do is, of course, show the highlights, but I also want to tell a more nuanced, less neat and tidy story, not only of postwar and contemporary art, but of this collection." That means showcasing both the better-known pieces of such popular artists as Cindy Sherman and Takashi Murakami, in addition to works by influential artists, such as David Wojnarowicz, that few may realize the Broads own.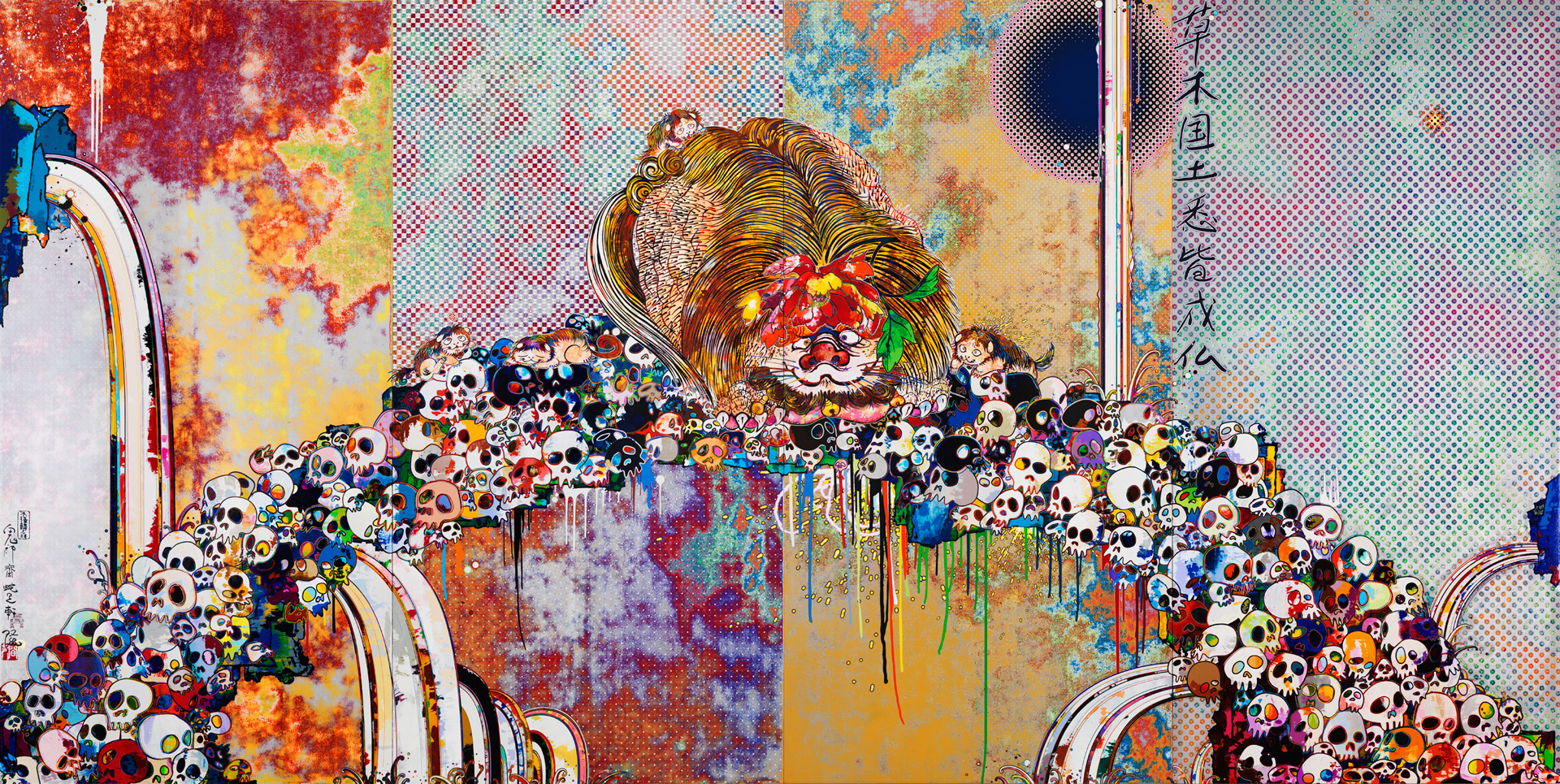 While Heyler knows the Broad is ultimately one couple's idiosyncratic vision, she nonetheless believes it can fulfill Eli and Edythe's wish for L.A. to be a mecca of contemporary art.
After all, L.A.'s beloved MoCA (an institution that Eli helped bail out during the financial crisis) sits across the street. Rather than see a conflict in overlapping missions, Heyler pictures the Broad as not only coordinating but one day collaborating with its elder neighbor. "There will undoubtedly come a moment," she says, "when there's some project that's so enormous and grand, it makes sense to do a show that we share." And with plans for rigorous public engagement by way of screenings, discussions, musical events, and lectures, the Broad seeks to further foster the community's evolution into an artistic nexus. "When MoCa has its selections up and we have ours, it would be hard to find another place where there would be that amount of great contemporary art on view," Hyler muses with a grin. "There's a beauty in abundance."
THE HIGHLIGHTS
Fuel up at Otium (222 S. Hope Street; www.otiumla.com), the adjacent restaurant overseen by famed L.A. restaurateur Bill Chait and executive chef Tim Hollingsworth.
Before entering, walk under the exterior "veil" and look up. The structure is actually separate from the main building.
Take the escalator to the main gallery. Key pieces to catch: Jasper Johns's Flag and Jeff Koons's Rabbit, as well as works by Ed Ruscha, Jean-Michel Basquiat, and Andy Warhol.
Don't miss Robert Therrien's mammoth Under the Table at the inaugural show.
 Go ahead and play under it; they want you to.      @wbbrjp
As you return to the ground floor, take 
the staircase tunnel beside the cylindrical elevator and look for views into the storage space.
Open Tuesday to Sunday; 221 S. Grand Avenue, Downtown Los Angeles; 213-232-6200; www.thebroad.org
"Do not go where the path leads, travel instead where there is no path and leave a trail."
CIRPAC Travel / Phone  213 387-4345 / 3407 W 6th Street, Los Angeles CA